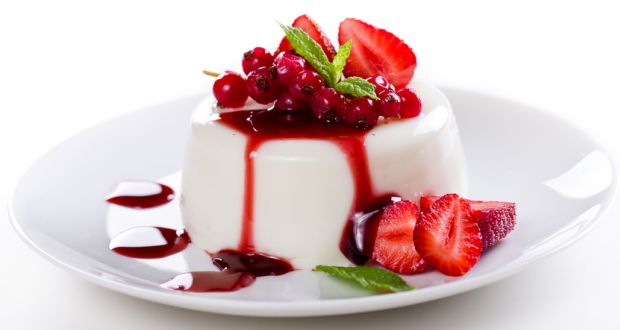 I love cakes and desserts. But necessarily I'm not too fond of the ones that you can buy at the store or a bakery shop. I have quite a selective taste when it comes to food, and I like to know what I consume—unless we're talking chocolate, of course!
One of my favorite treats includes chocolate. You know, the white variety in combination with fresh strawberries. It is so divine. For the more precise recipe, read on.
My sweet tooth demands something sweet, typically after every meal. So, here are a couple of quick and easy treats that will satisfy your sugar cravings.
1. This first one smells like summer. You'll need one tablespoon of culinary lavender, a pinch of salt, ¼ of a cup of sugar—I like using coconut sugar, but any other type that you want will work just as well—and ½ a tablespoon of vanilla extract. Then, you'll need 1¼ cups of cream and one Greek yogurt, one tablespoon of gelatin, two tablespoons of lavender water, and four more spoons of water.
Lavender water is easy to make. Just pick a couple of lavender flowers and pour a couple of tablespoons of boiling water over them. Let them steep for good 20 minutes, strain them, and save that water for the mix.
Separately, mix gelatin and the rest of the water. Then add cream and sugar to a saucepan and bring to medium heat. Boil until the cream starts to bubble at the edges and whisk until all the sugar dissolves. After removing it from the heat, add the gelatin mixture to it. Then also add yogurt, salt, the pre-made lavender water, and vanilla. Voila! Simply pour into beautiful glasses and chill for about three hours. If you're going to leave it to sit in the cold for longer, then cover the tops.
2. The second one entails the promised white chocolate. Plus, it is gluten-free. Leaving all the bloating aside, you can indulge in it as you wish.
Also, if you have guests coming over, this looks like a dessert you have spent hours on. But ssshhhhh! It only takes a few simple steps!
In any of these recipes, you can always substitute ingredients for your preferences. So, if you don't like milk or crème or lactose intolerant, go for any of the nut milk options. Add honey to it, and you have the majority of the desert prepared. Spruce up the chosen milk with lavender or any other type of fruit or herb water.
To prepare, simply combine a good ½ of the cup of milk with 300 ml of thickening cream and 100 g of chocolate. Add two tablespoons of your preferred sugar, a good teaspoon of powdered gelatin, and prepare like the previous recipe.
Before serving, garnish with fruits like berries and some more chocolate nibs and herbs. It not only looks but also tastes divine. So, you have all the reasons to try it.